Russell V.F.D.
2015 Southern Fire featuring: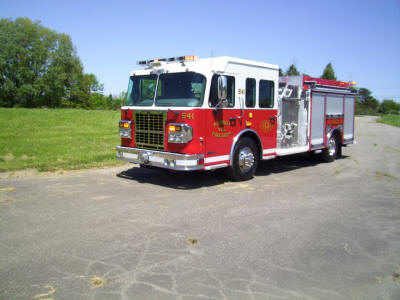 Spartan Metro Star X Custom Chassis with Hale 1500 GPM pump and 1000 Gallon Water and 40 Gallon Foam Tank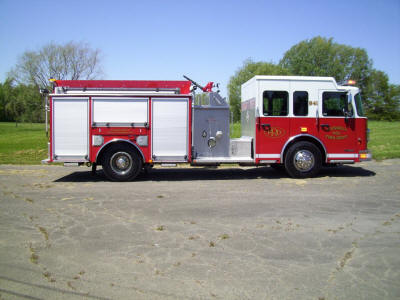 Lighting package includes Whelen LED Lightbar, Body warning lights, Akron LED Scene lighting on extendable poles, Akron brow light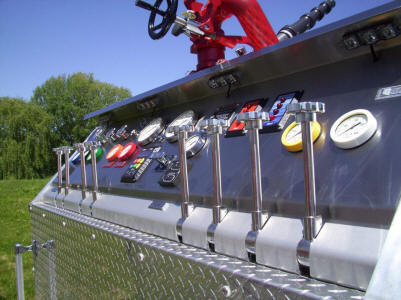 Top mount pump panel with LED panel lighting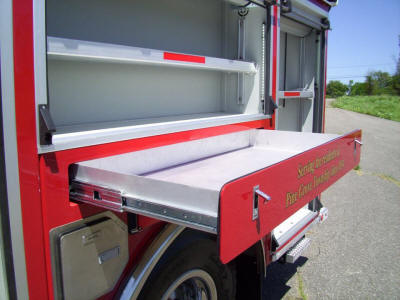 Tool drawers on Driver and Officer Side for easy access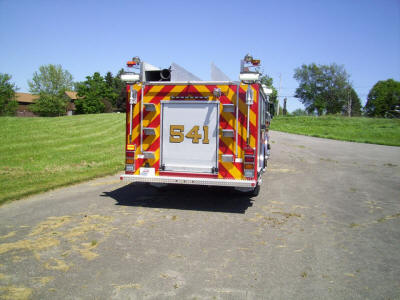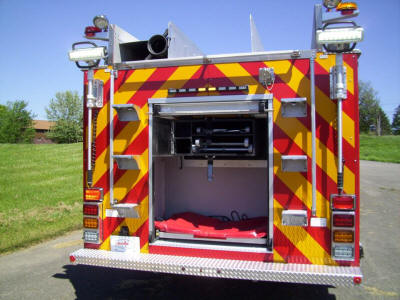 Through the tank ladder storage keeps ladders at a manageable access height.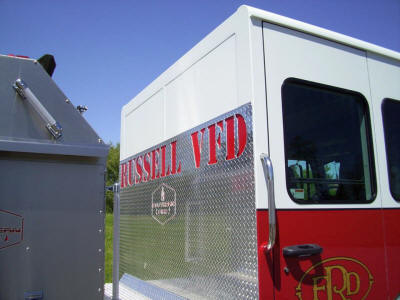 Custom laser cut name on rear Top Mount platform adds to overall look!