Glenmoor Fire Rescue
2017 Ford F-550 Rescue Re-Chassis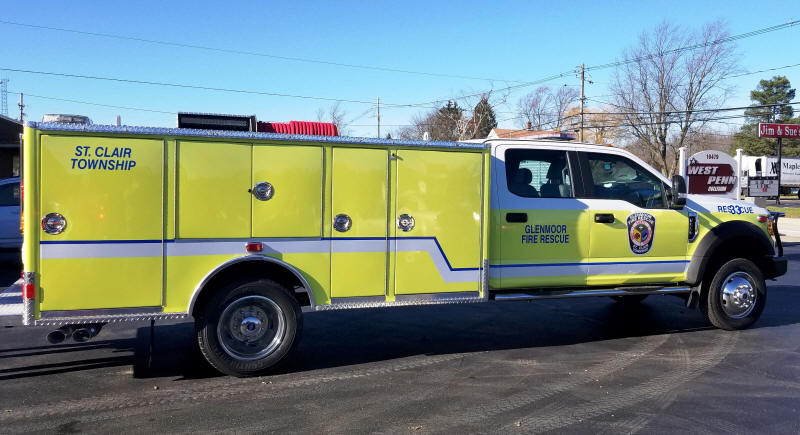 Original Truck was a 1996 F-350 with the Darley Rescue Body. Purchased by Glenmoor Fire Rescue from FIRE-FLY Fire Equipment brand new.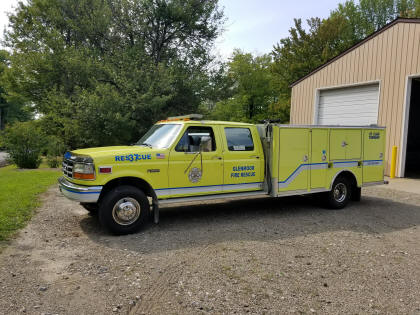 Truck was brought to our shop and stripped down. Body removed from 1996 chassis. Subframe removed, sandblasted and epoxy coated.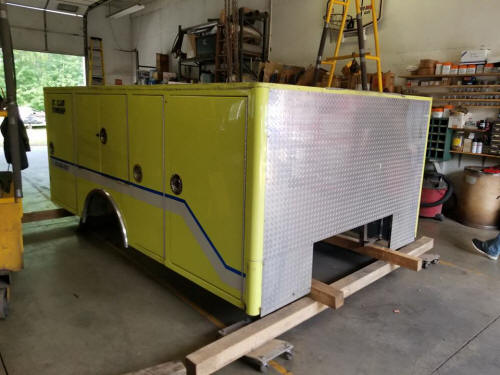 Chassis was painted to the customers white over Lime Green. All aluminum cleaned and buffed to a "like new" shine.
Body was mounted on new chassis.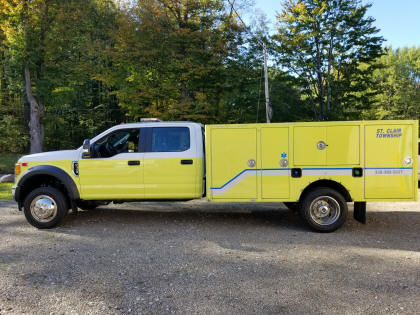 Body was then prepped and painted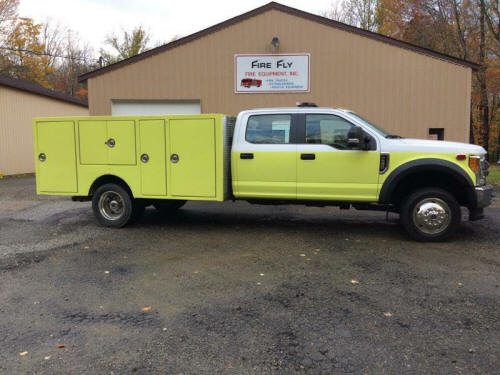 Led lighting was added including Code 3 Light bar, Whelen grille, side and rear lighheads, OnScene LED compartment lights, LED underbody lights, LED front bumper lights and Left and Right Body scene lights.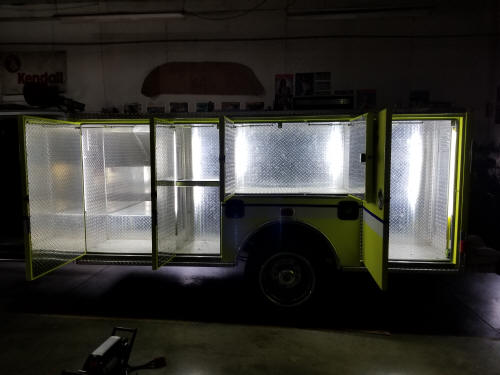 Custom console with black powder coating finish was fabricated and installed housing the electronics and controls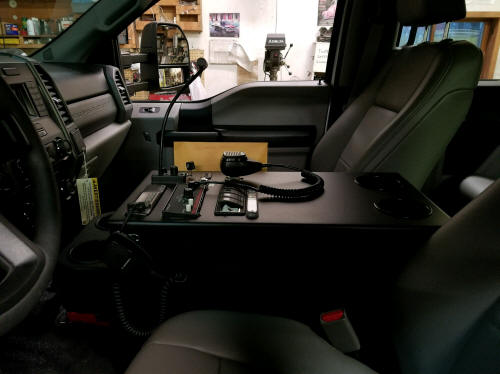 300 Gallon skid unit with a CET pump and Hannay Reel was built and mounted on the truck.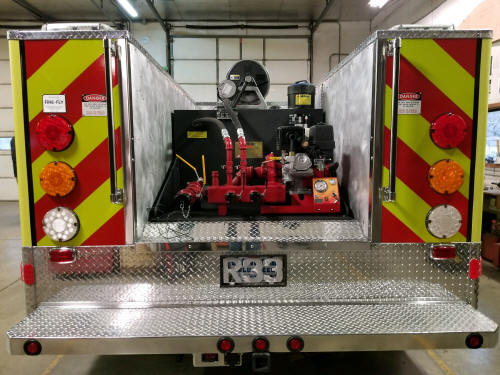 A Buckstop heavy duty front bumper was added with hitch for new Warn portable Winch.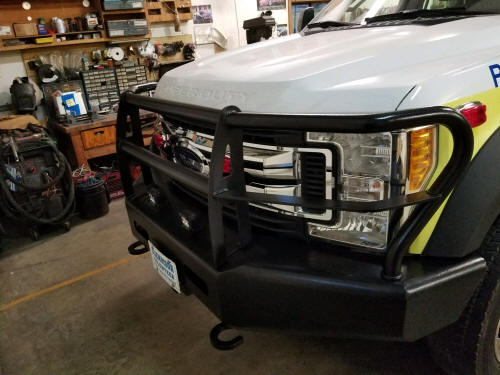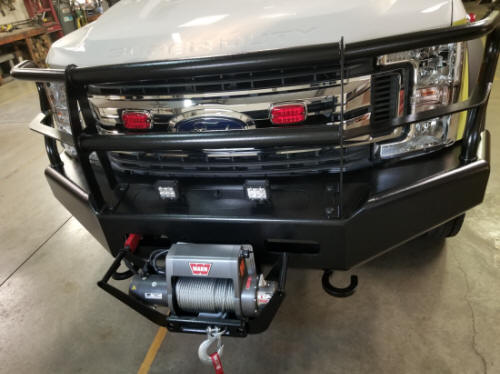 A custom rear bumper was fabricated with a tread diamond plate step.
New decals and lettering were added to customers spec.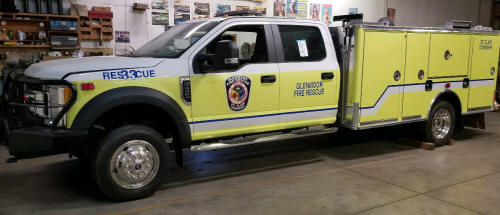 Thank you Glenmoor Fire Rescue for choosing FIRE-FLY Fire Equipment for this project!!